Happy St Valentin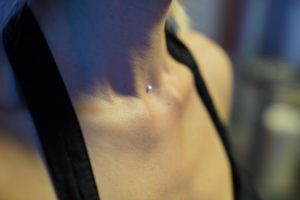 My ideal partner is a honest vegan man available to commit for long friendship first. Emotionally available to communicate clearly. A man who is no smoker, has no addiction, no children, single, independent in his home and job (financially self-sufficient), no more than 10 years age difference, no long distance relationship (if unwilling to relocate to France). A very good sense of humor, very sensitive, a spiritual practice, be a passionate gardener, a lover of orchard, well-educated in permaculture, willing to build a project to open a organic farm.
I know what I expect in a couple:
1- a true partner someone to share equally in the responsibilities of life (neither partner feels or is taken advantage of)
2- an intimate relationship (someone who can see into me, see my dark side and light side. Someone with whom I can take emotional risks and let them in behind the wall I put up and not abandon me (totally accepting of me -good and bad without expectations to change; if change comes it from God…)
3- a monogamous relationship -spiritually and sexually where I show reverence and respect of our love and commitment (i.e demonstrate I am n1 all the time of my life (before, job, family and friends) with honor and cherrishment).
4- someone with whom I am free to be truthful -not afraid tobe honest- both omission and admission.
5- a lover -open, honest, physically available to tenderness and physical gestures of caring. Foot massage is the best.
6- fair play- total commitment to harmony through fair, expedient compromise using the rules to keep our disagreement within bounds and open commitment to a quick fair resolution to restore harmony in our relationships.
7- safe, loving, nurturing home-emotionally stable filled with love and self-sacrifice for the good of the union.
8- a balanced relationship who nurtures of our couple-hood. Someone to grow old with til death.
9- someone who will share in our combined vision of our future, our lives to come, with whom I can strive to reach a mutual goal of serene old age where we look back on happiness in the journey -not a finishing line.
10- My n1 fan, supporter, best friend, confidant, lover, spouse, husband, companion and hero- where we revere each other through sacrifice and love to become one and that the one we become can give back and help others).